Real Estate Investment Software
Introducing the Investor's Edge real estate investing software for fix & flip pros.
Target the most profitable deals in your area.
REAL ESTATE INVESTMENT SOFTWARE TO FIND AND MARKET TO MOTIVATED SELLERS
Are you tired of spending hours conducting market research, marketing properties, and identifying potential sellers? With Investor's Edge, our automated industry-leading flipping software, you can find the right deals in less than 15 minutes. With complete deal-finding software, you will have endless data at your fingertips to make accurate investment decisions. Quickly identify the hot areas for real estate investment, good neighborhoods to explore for potential investing opportunities, and more with only a few clicks.
Through Investor's Edge, you will have access to over 160 million property records, and you can easily filter results and find properties that match your specifications. Our advanced search tool also allows searchers to refine their results to fit their preferred investment strategy. With an impressive database of off-market properties, we can help you get in touch with motivated sellers for a fast and easy way to start investing in real estate.
Some additional services you can perform with Investor's Edge include:
Filter results by qualifications such as vacancies, equity, or bankruptcies.

Save search parameters and receive notifications when new properties are available that meet your specifications.

Use our state-of-the-art rehab calculator to estimate project costs before placing an offer.

Quickly market to potential home sellers by ordering and shipping postcards with a few simple clicks
DoHardMoney also offers Next Property Roadmap, our weekly activity tracker, to help you stay focused while finding your first or next deal. Next Property Roadmap is a completely personalized system that creates weekly tasks based on your situation and preferences. As you work toward your goal, your custom plan will adjust to your needs to ensure you are successful.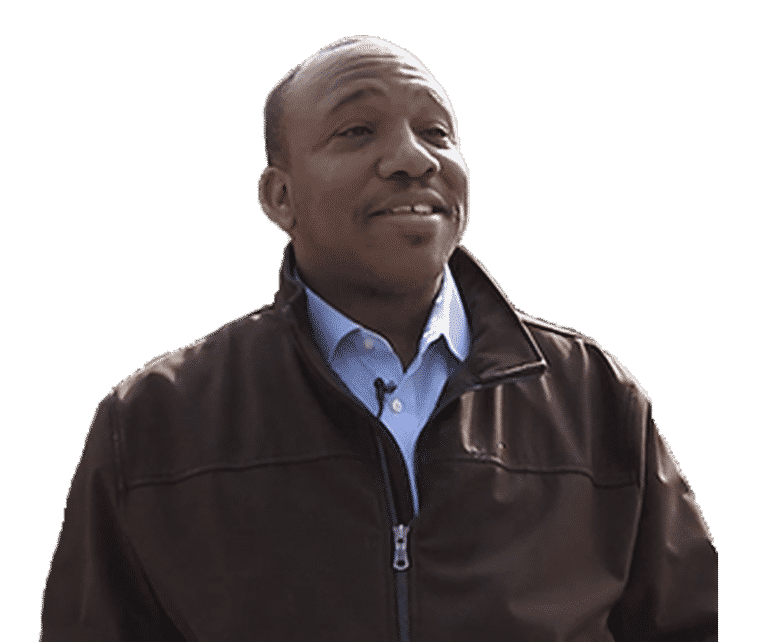 "If it was easy, everybody would be doing it. It's not easy at all, but having the right resources and tools available to you makes it possible to get these things done."
Latrelle from Illinois
REAL ESTATE INVESTOR SOFTWARE ALLOWS YOU TO INSTANTLY SORT & SAVE.

Select from dozens of parameters and filter the potential deals you want to go target into a single list. Then go ahead and save your search.
Each time you log in, you'll be notified of new properties that fit the search parameters you've saved!
In other words, never wonder "are there deals in my area?" ever again.
ADVANCED INDIVIDUAL PROPERTY DATA.

Click on any property in your search to see the estimated value, occupancy, property type, estimated value over time, estimated rent, estimated equity, mortgage balance, liens, tax info, and even comparable properties. Know before you spend time & money that you're targeting properties primed to fix & flip for massive profit.
EVERY POTENTIAL DEAL AT YOUR FINGERTIPS.
Enter your zip code and watch as properties are sorted into categories such as:
MLS
Pre-Foreclosures
Auctions
Foreclosures
Cash Buyers
Liens
Vacancies
High Equity
All within your area! Select one of those buckets and refine your search to match your investment strategy. Want to find vacant homes with out of state owners? No problem!
Find More Fix & Flip Deals With Investor's Edge
Whether this is your first time investing in real estate or one deal of many, you know how quickly the market can move. With Investor's Edge, you can access and sort up to 160 million properties to beat out the competition without needing to leave your computer. 
Our industry-leading real estate investing software is a standard part of our Find-Fund-Flip System. This all-in-one resource allows investors to become experts at finding and evaluating off-market properties with tools, training, and software. Enter the investing game with a secret weapon when you partner with DoHardMoney.
By utilizing the wealth of data our Investor's Edge software supplies, you can create deals out of nowhere with little to no competition. Some additional benefits of using our real estate investor software programs in your investment strategy include:
Instantly sorting property details into categories such as foreclosures and preforeclosures, auctions, and multiple listing service (MLS) status.

Access to specific property data such as estimated value, comparables, predicted equity, and rent estimates.
Estimate rehab costs.
Our best-in-the-business Rehab Estimator can evaluate project costs for virtually anything you want to take on.
We take into account DIY vs Contractor costs, and even how much local labor and materials cost. No more guesses, no more surprises.
Reach sellers efficiently.
Use our templates to print out postcards with your lists' addresses already there.
Have your motivated sellers calling you back. Never waste another dollar marketing to the wrong person.
READY TO FIND MORE DEALS THAN YOU CAN HANDLE?
This real estate investing software is a game-changer! Whether you're looking for exclusive property data or need some assistance staying on track while finding your first or next deal, DoHardMoney offers best-in-class house-flipping software with Investor's Edge and Next Property Roadmap. With our investment software, you can streamline tasks and find deals long before your competition even notices. Our market research software makes it easy to discover great deals on properties and locate motivated sellers in rapid time.
Your time is the most valuable commodity. This REI software makes the most of it! If you're ready to take your real estate investment game to the next level, we encourage you to complete our online application today.