Hard Money Investors in Pennsylvania
Reliable, fast funding for single family homes in Pennsylvania

We are a premier hard money lender in Pennsylvania that collaborates with borrowers to find loans that fit their needs. We pride ourselves on getting the funds to you quickly, and then helping you through rehab and finally selling your finished project.

As a hard money lender, we are less concerned with traditional means of qualifying borrowers, such as high credit scores or low debt-to-income ratios. If you have a good deal for us and want it financed, we'll do everything in our power to make that happen, regardless of your background or the amount of cash you have available to spend.

We firmly believe you deserve financial security. Our goal is that you'll find us to be capable partners with you on that journey.
Hard Money Loans in Pennsylvania
Hard Money Loans in Pennsylvania
10 Most Popular Cities to Fix-and-Flip in Pennsylvania
Philadelphia
Pittsburgh
Upper Darby
Ridley Park
Harrisburg
Darby
Norristown
Latrobe
Lancaster
Sharon Hill
Motivated Sellers in Popular Counties
Ever wondered what potential there is for finding investment deals in Pennsylvania? We've compiled the data for you for the two most popular areas to invest in Pennsylvania and provided heatmaps showing the estimated total property value, estimated value per square foot, and the 1-year price growth… these provide excellent insights into where to invest in the area.
All property counts below are single-family residential (SFR) that have been owned for at least 1 year with at least 30% equity and an estimated value of less than $500K as of 25 Aug 2021.
Philadelphia County (Philadelphia Area)
Allegheny County (Pittsburgh Area)
What Makes Do Hard Money Loans Different?
No minimum credit score
No experience required
Up to 100% financing
Interest rates beginning at 12%
Origination as low as 3.5%
Lend up to 75% ARV
Loans up to $350k
No prepayment penalties
No payments for 5 months
No minimum credit score
No experience required
Up to 100% financing
Interest rates beginning at 12%
Origination as low as 3.5%
Lend up to 75% ARV
Loans up to $350k
No prepayment penalties
No payments for 5 months
Our CEO, Ryan G. Wright, began investing in real estate in 2001. Since then, he's flipped hundreds of deals and been involved in every type of real estate transaction imaginable. With a currently active real estate investor leading us, you're working with a company that understands the real challenges you face in getting funding and completing deals.
Hard money lenders typically have a background purely in finance. However, we provide experience and resources to teach you how to find deals, market them, negotiate the prices, and close on these properties before getting funding.
Fewer barriers for new investors
The lending system is broken. With most lenders you'll need good credit and lots of money to flip houses. That is why most people who want to get started can't do it.
That's not how we work. We believe that everyone should have the opportunity to build financial security for themselves. While we lend to experienced investors, a large percentage of our borrowers come to us because we make flipping your first deal possible.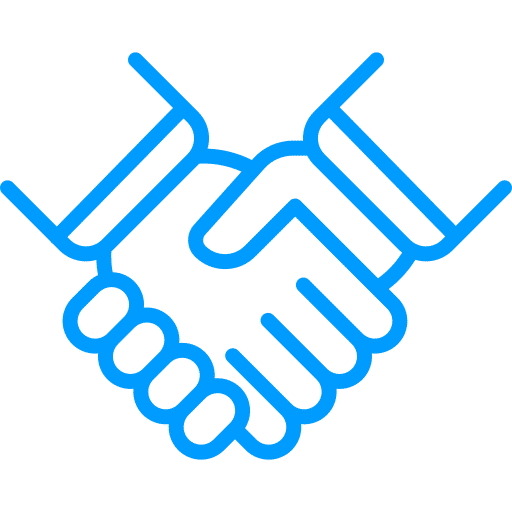 Deals we've funded in Pennsylvania

At the heart of our lending is the belief that you shouldn't need oodles of cash to get started. With our true 100% financing option, we'll do zero cash-to-close options for really good deals. Many deals fall just short (but still require far less than other borrowers), and in that case we'll teach you how to find the rest of the money without dipping into your bank account.

Flexible loan programs to match any borrower's goals
While many lenders try to pigeon-hole you into a single loan program, we recognize your individual needs and circumstances. That's why we offer 30 different loan programs. Whether you're looking for the highest profit or lowest cash-to-close, we can match a loan program

Industry-best risk mitigation
Once you've got a potential deal, input the details in our Advanced Deal Analyzer. Using our specific loan programs, it will tell you your estimated cash-to-close and profit numbers! If all looks good, you'll submit your deal to be evaluated, first by us and then by an independent source.
If we are able to move ahead and fund your deal, you'll be assigned a dedicated loan advisor to help you manage the payments. We'll also have one of our incredible former general contractors assigned to you as a project manager for your rehab. Basically, our goal is to make your goal as likely to succeed as possible.
No worries. Our Find-Fund-Flip System is an all-in-one program designed to help you find & close the exact kinds of deals we're looking to fund.