Delaware Hard Money Loans
When you flip houses, you know it's a venture that requires a reliable source of funding to make your vision come to life for new buyers. If your story includes frequent rejections by loan service providers and uncertainty surrounding the next steps to take for a successful flipping process, DoHardMoney is here to help. We are the funding and advice resource for flippers in Delaware and we've tailored our system to help you make that profit.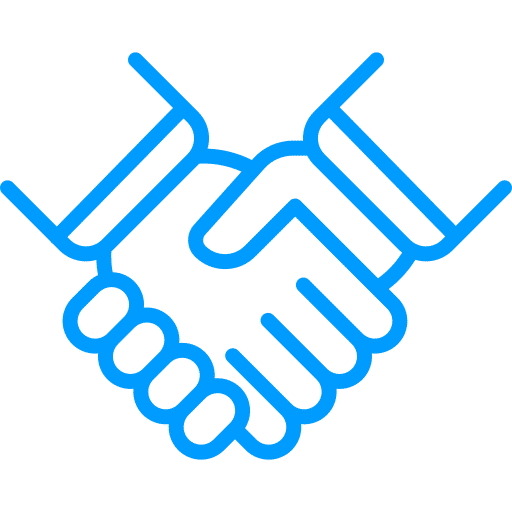 Deals we've funded in delaware

We'll loan up to 100% of your purchase, rehab, and loan costs. And if you need just a little bit more than what we can loan on your deal, we'll teach you how to find that money without dipping into your bank account

Flexible loan programs to match any borrower's goals
With over 30 loan options available, we can find funding options that best fit your goals. Are you looking for higher profit? Lowest cash-to-close? Cheapest loan costs? You tell us what you're looking for, and we'll find a loan program to match.

Industry-best risk mitigation
Our Advanced Deal Analysis software will help you understand the economic viability of yourproject. If all looks good, then our rigorous two-step evaluation process will give you and us confidence in the deal. Once approved, we'll move ahead with a dedicated loan advisor to help manage your loan and a project manager to help you through the rehab. We're here every step of the way to support you.
What Makes Do Hard Money Loans Different?
No minimum credit score
No experience required
Up to 100% financing
Interest rates beginning at 12%
Origination as low as 3.5%
Lend up to 85% ARV
Loans up to $350k
No prepayment penalties
No payments for 5 months
No minimum credit score
No experience required
Up to 100% financing
Interest rates beginning at 12%
Origination as low as 3.5%
Lend up to 85% ARV
Loans up to $350k
No prepayment penalties
No payments for 5 months
Reliable, fast funding for single family homes in Delaware
As a top hard money lender in Delaware, we'll provide the loans you need to complete your next fix and flip project. Our incredible staff will work with you to find the right loan and get the funds to you quickly. We will also work with you through the rehab process and the resale of your property.
We're here as an alternative source of funds to a traditional loan, which won't be suitable for a fix and flip deal. Factors that a onventional bank takes into consideration—such as income and credit score—won't affect your ability to get a loan with us. If your deal is profitable, we'll fund it.
We hope that through every interaction you have with us that you'll see we're truly here to help your financial goals happen.
Why Flip Houses in Delaware?
Delaware is a state blooming with profit potential for both new and experienced flippers and real estate investors. The market is great for single-family homes, and honing your focus on these types of properties may increase the chances of finding the deal you're looking for. Additionally, the old housing stock offers lots of upgrade potential and housing value for your flipping projects.
The housing market in Delaware is great for investors because it has consistently appreciating housing values with an annual average of 0.28% in the past 10 years. The median housing value is $359,770 — when compared to the national average of $356,026, this figure shows a lot of promise for you as a flipper. With an average resale duration of 45 days, flipping for a profit in Delaware is a potentially lucrative venture.
Since you need a little more money to successfully buy and flip houses in Delaware, there's also less competition in this market. Less competition means more earning potential, which is a reason why Delaware is one of the most popular states for house flippers.
Motivated Sellers in Popular Counties
Ever wondered what potential there is for finding investment deals in Delaware? We've compiled the data for you in the most popular area to invest in Delaware and provided heat maps showing the estimated total property value, estimated value per square foot, and the 1-year price growth… these provide excellent insights into where to invest in the area.
All property counts below are single-family residential (SFR) that have been owned for at least 1 year with at least 30% equity and an estimated value of less than $500K as of 25 Aug 2021.
Unlike traditional loan services, which have seemingly endless screening processes, DoHardMoney has a system dedicated to your success. To make the process all that much easier, we have ou Find Fund Slip system that covers every element you need on your flipping and real estate investment journey.
Our fully-integrated flagship system includes these advantages and more:
100% funding solutions

Loan advisors

Proof of funds

Training resources
Gain access to all these industry-leading resources and more so you'll have everything you need to make a successful real estate investment. We're motivated by our desire to help you make a profit and every success story we receive inspires us to help more people. Your story could be the next one we add to our successes while you expand what you know about real estate investing.
Fewer barriers for new investors
The lending system is broken. With most lenders you'll need good credit and lots of money to flip houses. That is why most people who want to get started can't do it.
That's not how we work. We believe that everyone should have the opportunity to build financial security for themselves. While we lend to experienced investors, a large percentage of our borrowers come to us because we make flipping your first deal possible.
Begin Your Real Estate Investment Journey
Whether you're brand new to the real estate market or have experience with how it all works, we want to help you on your flipping journey. DoHardMoney has a dedicated support team always ready to lend a hand when you need it while you work towards achieving your share of success.
Apply now and get started with house flipping in Delaware — without worrying about lengthy credit checks and screening processes that take away from your hard-earned profits!