There's nothing I love more than giving investors the good news that I can approve the loan on their real estate flipping deal.
And there's nothing I hate more than having to burst their bubble that their deal isn't as good as they thought it was.
If it were even remotely possible to approve loans on every deal, I would, but you know as well as I do that nobody makes money on bad deals . . . Conundrum.
To help investors evaluate their deals a little more carefully before they get to the loan application stage, I offer you these 3 tips to evaluate your REI deal.
1. Reduced Price ≠ Good Price
There's nothing that feels good quite like the rush of negotiating the price down on a property. Anyone who's been there knows it, and it's awesome.
But a reduced price on an investment property doesn't always mean a good price.

If you don't slow the roll on your excitement, that rush of haggling the seller down can be dangerous to your real estate flipping deal.
Don't get me wrong, you should feel great for your negotiating skills, just make sure that you continue to evaluate the deal objectively from there.
We live in a very consumer-savvy culture these days, and most of us are familiar with the idea of "Sale" prices being "reduced" down from inflated prices just to make the gouge seem less gouge-y.
A lot of smart sellers out there are familiar with this tactic, and it's worth keeping in mind while you do your haggling.
2. Rely on Good Comparables
Good comparables are a reliable way to stay objective about your investing deal. This probably isn't news to you.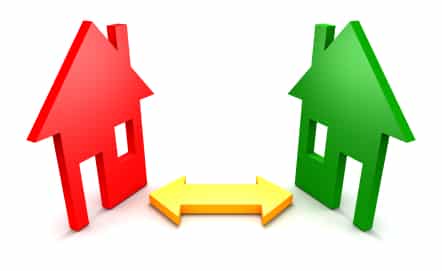 Here are some things that might be news to you, though:
You need to use more than one comparable whenever possible
Comparables need to compare properties that are as similar as possible
Use trusted comparable resources
If you get your comparables from a free service, be wary. I avoid naming names whenever possible, but I've heard so many bad things from investors about Zillow that I'm compelled to urge you to be extra cautious when basing your real estate on the comparables they offer.
The same goes for any other free service — be careful. I know it's no fun to pay for comparables, but it's often the best way to know you have information you can trust.
Other than that, just make sure that you have more than one comparable to compare and that they are all for similar properties.
3. Leave Your Emotions Out of Real Estate Flipping
To be honest, this whole post revolves around this idea of putting your emotions on hold. For those of you familiar with the Rich Dad, Poor Dad books, this should be a familiar idea.
I'm not saying that your whole fix and flip should feel mechanical and unexciting. (I completely admit that, for me at least, the emotional roller coaster of house flipping is a big part of why I love it).
I'm just saying to keep it to calculator-like decisions while you decide whether or not to get into deal. From there, go nuts, dream big, stress, weep for joy, pull your hair out, whatever it is that makes you good at flipping.
And then, of course, after the deal finalizes and you're sitting on a pile of profit, that's the time to celebrate

I share these tips specifically because these are issues I run into with investors all the time. I hope you follow them because I know they'll save you time and money.
This way, you can bust your own bubble on bad deals and spend more time chasing deals that pay. And I can spend more time saying my favorite word — Yes.
We'd love to take a look at your current deal. Click Below to Apply for a Loan with DoHardMoney today. If we absolutely have to burst your bubble, we promise to do it softly.
To Your Success!
Ryan