The Find-Fund-Flip System
The all-in-one resource for flipping properties with greater profits.
Apply for the system in five minutes ↓
Real People. Real Results.
$39,714
Average Borrower Profit Per Flip
37%
Borrowers Who Brought $10 Cash-to-Close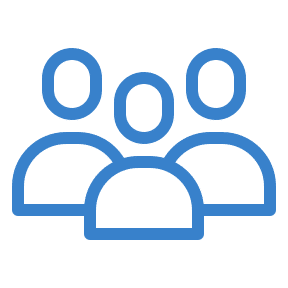 10,000+
Real Estate Investor Helped
Become a master at finding & evaluating off-market properties.
Our members get all the tools, training, and software to make finding deals easy.
Get instant feedback on the profitability, risk, and estimated cash to close on any property you're looking at.
Provide proof that you've got the funds to back up your offer, day or night, seven days a week. You don't even have to call us.
Our secret weapon to find off-market properties. Sort through 160 million properties and market to motivated sellers without leaving your computer.
Download the exact contract templates we use for a variety of partnerships and real estate deals.
Recently Funded Projects.
we'll fund 100% of your purchase, rehab, and loan costs. Nearly 1 in 5 of our borrowers bring under $500 cash to close.
2 single-family homes each with 3 bedrooms and 2 full baths in York, SC. ARV per FTF internal valuation is $460,000. In addition to having repaid 2 Fund That Flip loans, the developer has a 700+ cr…
Single Family home with 4 bedrooms, 3 full baths, and 1 half bath in Charlotte, NC. ARV per FTF internal valuation is $490,000. The developer has a track record of new construction in this market. …
Single Family home with 3 bedrooms and 2 full baths in Hudson, NC. ARV per FTF internal valuation is $264,900. In addition to having repaid 20 Fund That Flip loans, the developers' have 780+ credit…
FUND YOUR DEALS.
Flip For Profit.
100% Hard Money Financing Available
When you find an off-market deal good enough we'll fund your purchase, rehab, points, interest, & closing costs, when you are a member of our Find-Fund-Flip System
No Credit or Experience Required
The best part about this? You can still get a loan even with zero experience and a poor credit score so you can make those dreams come true no matter where you are.
Open The Door To Financial Freedom
provides you with the opportunity to create wealth to accomplish your life goals like getting out of debt, save for retirement, and much, much more.
No Payments for 5 Months
We want you to keep the focus on completing rehab work so you can stop worrying about making monthly payments.
All In One System To Finding/Buying Realestate
Our company provides a variety of finding and funding options to help you find and value excellent properties, choosing only the most profitable ones and saving you time and money by weeding out the bad deals ahead of time.
What Type Of Deals Do We Fund?
Our hard money loans are designed specifically to be the most fix & flip friendly on the planet. We've removed most of the barriers other lenders enforce to make it easy for anyone to get started.
Our fix & flippers average $39,714 in walkaway profit per deal.
While no funding is required, we'll still facilitate your deal by sending it out to our list of 30k+ real estate investors. Typically deals get picked up within 24-48 hours.
The Find-Fund-Flip System contains an entire module on finding wholesale deals fast and for more profit.
The Buy, Rehab, Rent, Refinance strategy is fast gaining steam.
You'll find a deal and get funding as if doing a fix & flip, but then we'll facilitate a refinance with one of our partners so you can get a conventional loan favorable for you to rent out the property.
Ed was originally a contractor helping banks fix & flip foreclosed homes. He decided to start working for himself.
This isn't a get rich quick scheme or an easy handout. We're looking for coachable go-getters who'll push through obstacles without making excuses.
We carefully vet every person we let into our program and turn away thousands per year who don't fit.
For those we do let in, we've assembled an incredible set of resources and a talented team to ensure you'll make it through your next (or first!) flip with as few headaches and as much profit as possible