Buy Fix & Flip Houses
No longer the scariest step to completing your real estate deal
A fix and flip is when an investor buys a property at a discount, fixes it up, and then resells it for a profit. These are properties that are usually in severe disrepair, often to the point that a buyer wouldn't normally be able to secure funding for the purchase. The seller also usually has some sort of motivation for wanting to move on quickly from the property.
Fix and flips are usually funded by a combination of hard money, gap financing, and personal funds. Hard money lenders lend based on the value of the asset, so if an investor brings them a good deal, they'll likely get funding regardless of their income, debt, or credit score. You can read more about hard money loans here.
Typically, the whole process takes 5-12 months, depending on scope of the rehab, market conditions (does the property sell quickly), and how well the investor manages the general contractor doing the rehab. 
Big Paychecks – First and foremost, investors get into fix and flips because of that one paycheck at the end. Do Hard Money's borrowers average $39,714 in walkaway profit per deal.
Profit in Any Type of Market – In a buyer's market, it may be easier to purchase a home and harder to sell. In a seller's market, it may be harder to buy but easier to sell. In other words, there can be challenges in any market. The market only needs there to be movement (up or down) in order to profit. 
Seed Money for Other Investments – With a big paycheck at the end, the door is open for many other investments. Perhaps you can fund a wider variety of fix and flips deals. Maybe now you can get in on a rental property and produce monthly cash flow.
Help People in a Bind – A good fix and flipper realizes that every deal should result in a win/win scenario. You're not a shark looking to take advantage; you're a problem-solver who can provide someone needed cash for a property they're having trouble selling through normal means.
Improve Neighborhoods – Many fix and flippers find it satisfying to have a vision for a property and watch it come to fruition. You're turning something old into something beautiful, and increasing neighboring property values as well.
Fix and Flips vs Wholesale vs BRRR

When determining what type of deal works for you, there are a number of factors to consider. Let's look at them.
Between those three types of deals, a BRRR will usually require the most funds due to the long-term nature of owning rentals. Wholesale requires very little, and you're out of a fix and flip in 5-12 months (usually). 
A BRRR deal results in you owning a long-term rental property. And while the cash flow is fantastic, you have to weigh that against your ability to cover vacancies, maintenance, and emergencies.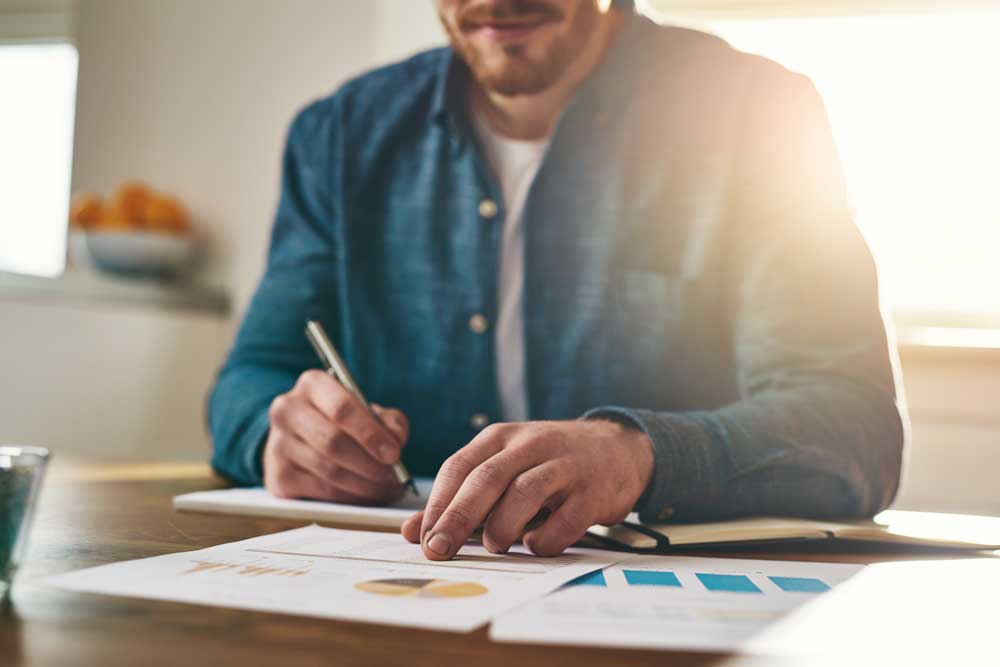 What is your goal with real estate investing? Most investors eventually would like to have a diversified portfolio, but where do you want to start?
If your biggest goal from the start is passive cash flow, then you're going to gravitate towards BRRR deals.
If you need fast cash in order to fund other projects, pay off a credit card, or purchase something in the near future (like fixing your car or buying a new laptop), then a wholesale deal is the best way to go.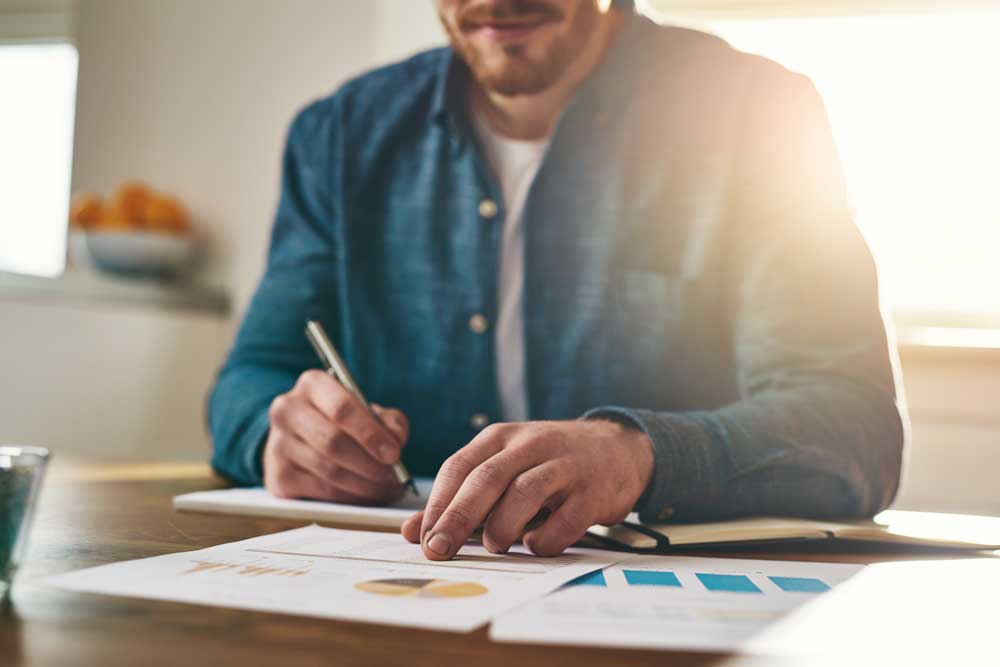 Once you take a look at the property, the ideal strategy often presents itself. For example, a property with minimal repairs would be ideal for a BRRR property. You can quickly do the renovation and get it rented out.
Or, a property with a massive rehab requirement may turn you towards a wholesale deal. Let someone else deal with that headache while you walk away with $5k. Or, the carrot of a big paycheck at the end will bring you into doing a fix and flip no matter how daunting the rehab.
Lowest Risk – Wholesale deals have clearly the lowest risk of these three deal types because there are few moving parts. They're simple and require little capital on your part.
Medium Risk – Fix and flips carry more risk because they're longer, more complicated, and require your own money or a loan.
Highest Risk – BRRR deals are the riskiest because you have to go through the whole process of a fix and flip, as well as trying to find a new 30-year loan to refinance your hard money loan. You also need to find a renter, as well as manage the property and tenants for as long as you have the property.

How to Start Fixing and Flipping Houses
The first step is to find your source of funding. Just like with residential real estate, a prospective buyer gets preapproval from a bank before making offers on houses. Of course fix and flips are a little different—especially since most of these deals happen with off-market properties and sellers are less likely to ask for proof of funds.
However, moving forward with making negotiating and making offers with financing in place is usually just a waste of time for everyone. It can also get expensive if you start losing earnest money deposits.
For the vast majority of fix and flippers, hard money makes the most sense as the primary source of funding. You'll get the funding quickly and they're designed for shorter timeframes. You can read more about hard money loans here.
When looking for a hard money lender, be sure to consider:
Speed –

Will they fund in 10 days or 20? Makes a difference when completing a deal!

Support

– Will they help you along the way? Do you have a single point of contact at the company familiar with you and your deal?

Interest Rates
Track record

– Have they been around for a while? Do their borrowers have success?

Funding Requirements

– Will they fund someone in your situation? Do they require previous flips? A certain credit score? What will your down payment look like? Do you have to make payments right away?
Once you've begun working with a lender and are preapproved for funds, you now need a way to find deals. This is the step where 95% quit because it's not easy. It requires more work and talking to more potential sellers than you think.
In general, you're looking for properties and sellers that fit these criteria:
Are Off-Market – The MLS has too many eyeballs for you to find a good deal, especially when you're competing against other big-time investors with limitless resources. You need to find properties that aren't currently listed in order to remove the competition. But don't worry, most of the best deals aren't on the MLS anyway—and those are the ones we teach you how to find.

Have Motivation to Sell – If you're going to get a property below market value, the owner better have a reason. Does an elderly person need to move into a nursing home? Did three siblings inherit an old home and want to be rid of it? Is a divorce pending? Is there a tax lien?

Have Equity – Equity is the difference between what the house is worth and how much is owed on the house. A seller is unlikely to sell you their home at a discount if they have to take a loss doing so. We recommend targeting sellers with at least $50k in equity so there is wiggle room to negotiate and the seller can still walk away with something.
There are plenty of ways to find potential properties, but we recommend using our software called Investor's Edge. Inside, you can sort through 160 million property records and create lists of sellers that meet the criteria you're looking for. With another few clicks, you can send them postcards. That's about as done-for-you as you're going to find.
Read more about the Investor's Edge here.
Biggest Challenges for Fix and Flips

New investors get discouraged because they can't find properties as fast as others can with teams of people and world-class software. We teach you to find off-market deals where there is little-to-no competition. Our software also gives you the same (or better) access to property data as anyone else.
Many new investors will either get rejected for having no experience, or have their deal get rejected for not meeting the lender's guidelines. Do Hard Money has no experience requirements, and our Find-Fund-Flip System is designed to teach you to find the exact types of deals we'll fund—often up to 100% of your total deal costs.
Investors who can't properly evaluate deals will pass on good deals and go broke on bad deals. With our Advanced Deal Analyzer, we walk you through all the numbers you need to pull and then we crunch it all for you—including all the costs you haven't even thought about. This helps you make profitable decisions quickly.
Many investors cite working with their general contractor through the rehab as the most tedious and frustrating part of the whole process. It's easy to get behind or run into unforeseen issues—both of which are costly. Our members get an assigned project manager (all of whom are former general contractors) who will deal directly with your general contractor to confirm pricing, keep tabs on progress, and generally keep things running smoothly.
How Do Hard Money Helps You Fix and Flip Houses

100% Financing – With average closing costs of just over $2k per deal, our borrowers can often complete deals with little capital. In fact, 37% of our deals require $0 cash-to-close.
Deal-Finding Software – Investor's Edge will help you sort our & market to only the best potential deals.
Complete All-in-One System – The Find-Fund-Flip System contains over 100 REI training videos, dozens of downloadable resources, top-notch support, incredible software, and is overall the best system of its kind in existence.
Easier Loan Qualification – With no minimum credit score, down payment, or experience requirements, we back up what we believe—that everyone deserves a chance at financial freedom if they're willing to work for it.
Dedicated Loan Advisor & Project Manager – Your loan advisor will walk you through the financials of your deal and your project manager will get you through the rehab. Both help you keep more profit and your sanity intact.
Even if you've got the dough to spare, it's always an advantage to keep your money out of a deal. Between our training, our 100% financing loans, and our gap financing partners, we've got plenty of solutions to buy properties while your bank account remains virtually untouched.
Buy properties with the confidence that a great team behind you provides.